Rick Taylor September 23, 2016 Resources, Press Release, News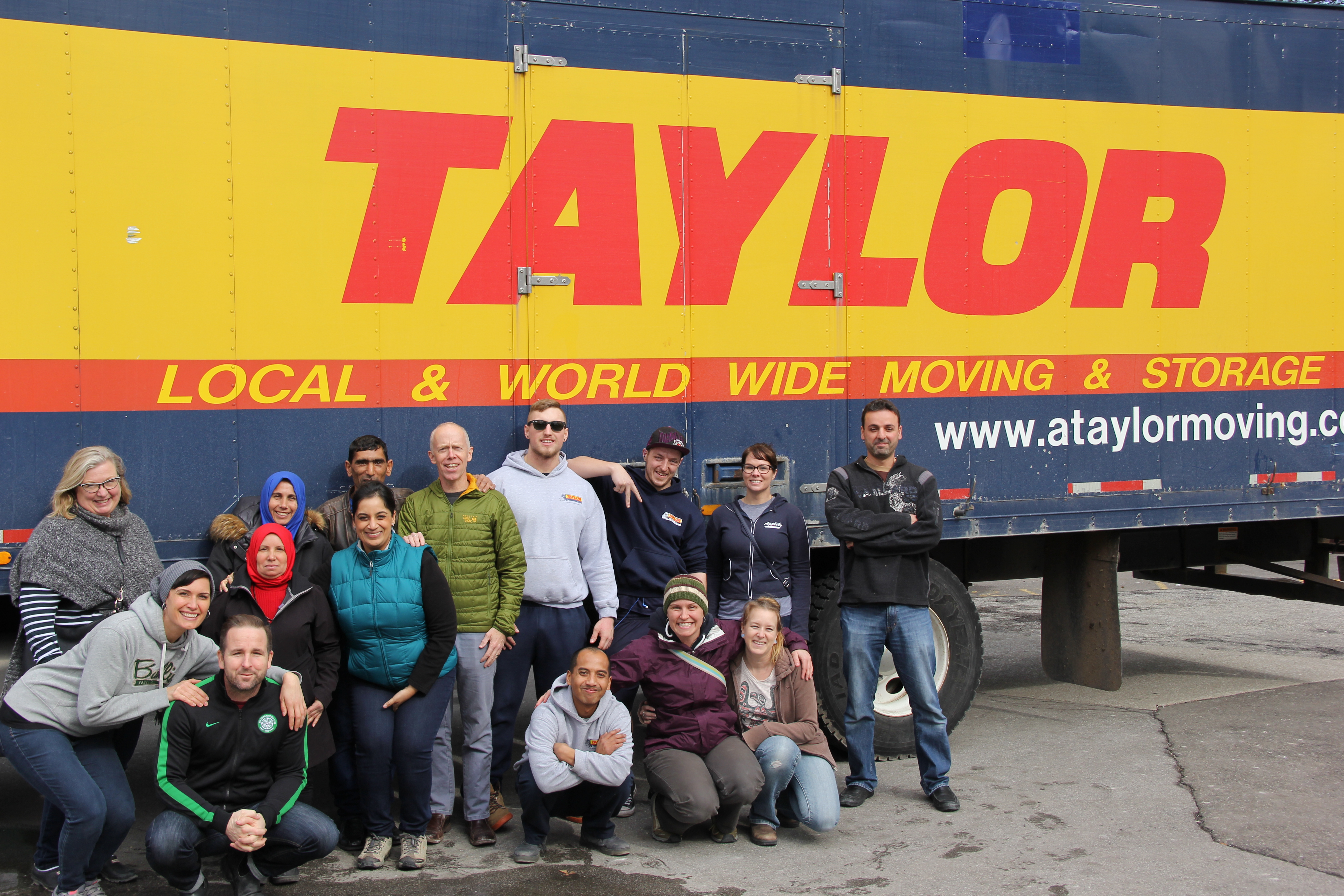 According to the Canadian Census Bureau, about three million Canadians live beyond the borders of their country on any given year.
Many of them are away temporarily, often for work or study reasons, or to volunteer or spend a portion of their retirement years in a new environment.
At some stage of the process, all of them had to ensure that their personal belongings were packed and moved internationally.
If they are students on a short-term program, they will travel by air with one or two suitcases in tow, and the process will be relatively uncomplicated.
But for those who embark on long work terms that may even require indefinite stays, it is common that a condition of accepting the transfer is a budget to cover moving household and personal objects to their new home.
As more and more corporations expand to developing markets and require their trained Canadian workers to play a role in opening new branch headquarters abroad, more people deal with this huge undertaking.
We all know of people who made the transition easily and without hassle, and we have all heard horror stories as well.
In our experience at Taylor International Movers, we have learned there are three planning errors a transferee makes:
They cut their loading time too close to their leaving time.
They don't realize how well organized they have to be.
They don't hire a mover with expertise in international moves.
Not enough time to get it all done
Most Canadians are aware that even the best-planned timetable can go amiss if the power goes off in the winter, or a sudden storm blocks traffic on the TransCanada or the children are suddenly on an unscheduled day home because of school closures.
But when it comes to moving, we have a faith that is astounding. We believe that if our entire household is to be loaded onto a truck by 10 o'clock on Tuesday, we are perfectly safe to schedule our departure on a 1 p.m. flight. We forget the "anything can happen and it will" mini-rule that accompanies all major projects in life.
In Canada in particular, weather can be an unforgiving factor in creating havoc in your perfect plan, no matter how professional and competent your movers are.
Save a lot of strife by ensuring that if your final loading is one day, your flight doesn't leave until the next. If everything goes well, just relax for a few hours in the airport hotel and get rested for your long flight.
Remember to keep with you all items that you will need right away. In most cases, you will not be reunited with your things immediately. There can be tie-ups at customs departments that throw off your schedule and there is very little you can do to solve the problem.
So if you are moving to a climate that has a cold winter, and you are leaving Canada in late October, you should take the children's winter coats with you, for example.
It's all about the organization
There are two small steps you can take that will go a long way to ensuring your move is organized and that you have what you want when you need it.
Before you start to pack at all, in one carry on bag, place all the items that absolutely must come with you. These includes passports and any entry visas required as well as essential medication and your child's favorite toy, for example. Put this bag in your car or somewhere in the house where it will not get mixed with your shipment.
The second thing is to label relentlessly, especially if some of your possessions are going into storage in Canada and some are to be shipped overseas. Mark boxes with "ship to (country you are going to)", and the others "staying in Canada" to ensure that there are no mix-ups along the way.
Make sure that there are no hazardous products (such as paints or aerosol cans) in the items to be shipped internationally. Also check that there are no perishable items of any kind in either shipment. Everything has to be cleaned and checked to avoid an unpleasant find upon your return.
Getting the right mover.
As a company that has been safely and securely moving people around the globe for two generations, Taylor International Movers staff has special training in how to pack and move things across vast distances. There are things that we understand inherently that a mover who has no experience shipping internationally could not possibly know.
For example, we know that each country has a unique set of rules and regulations regarding what is permitted to be imported into their land. Some country's laws stipulate that your goods cannot enter the country until you are there. Not having the correct paperwork can be costly if the country's custom's department makes your goods sit at port and you are charged storage fees while things get sorted out.
One of the biggest challenges in moving internationally, and the reason you really need a mover experienced in shipping goods, is that improperly packed containers can cause a loss of all your precious possessions.
The non-experienced packer might fail to understand the ramifications on the goods in the container when it is lifted and loaded by a crane (sometimes less than gently) onto the ship. There is a skill to keeping movement to a minimum that is even more specialized than simply loading goods into a tractor trailer that will move across land.
You can move internationally with great success and bring those items you cherish with you. But failing to take time to do it properly, failing to be superbly organized, and failing to secure an experienced international mover can be costly and frustrating mistakes.
Taylor International Movers, headquartered in Burlington, Ont., offers a worldwide moving service for our private and corporate clients. Call us to discuss 1-800-263-9143